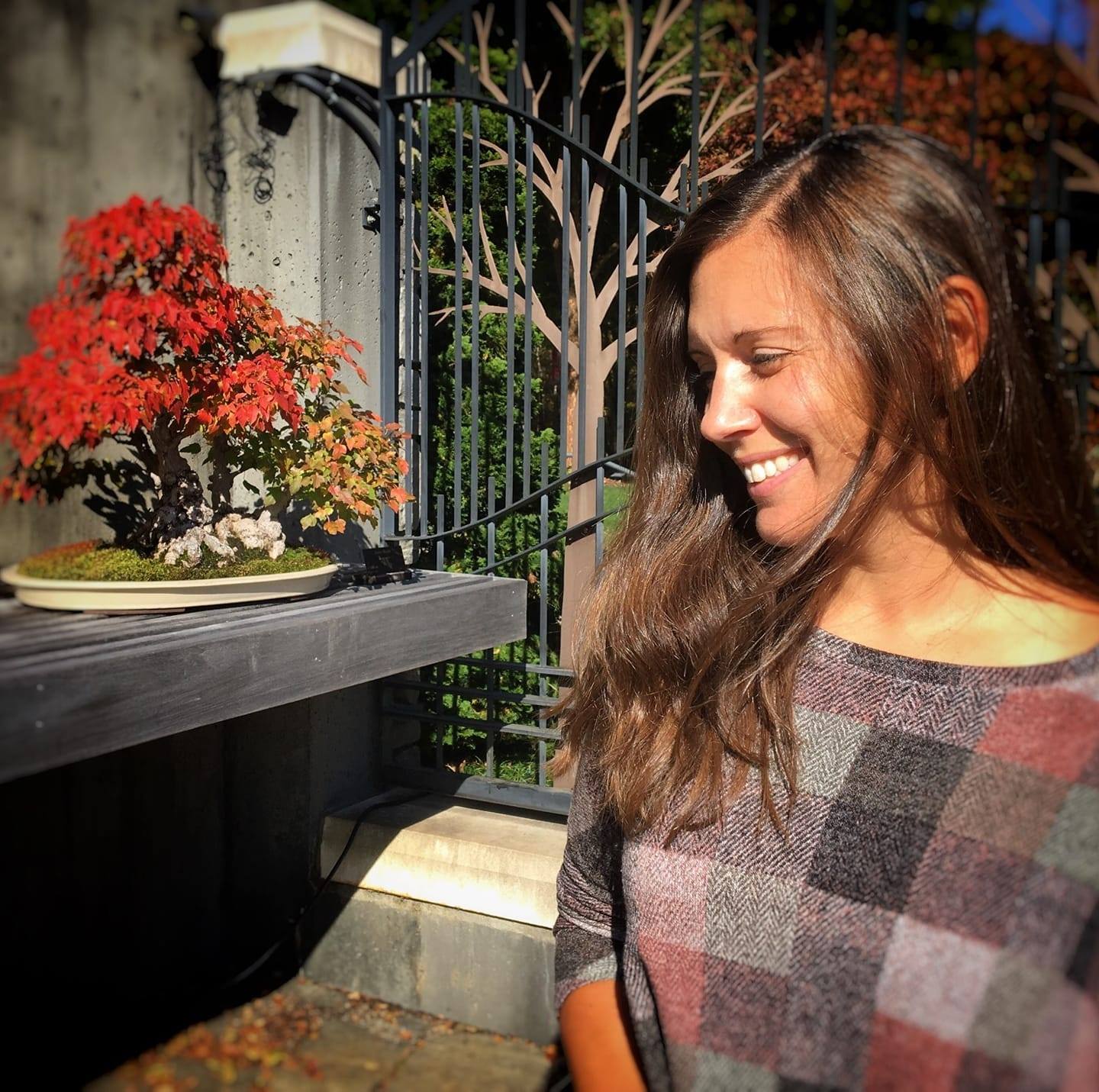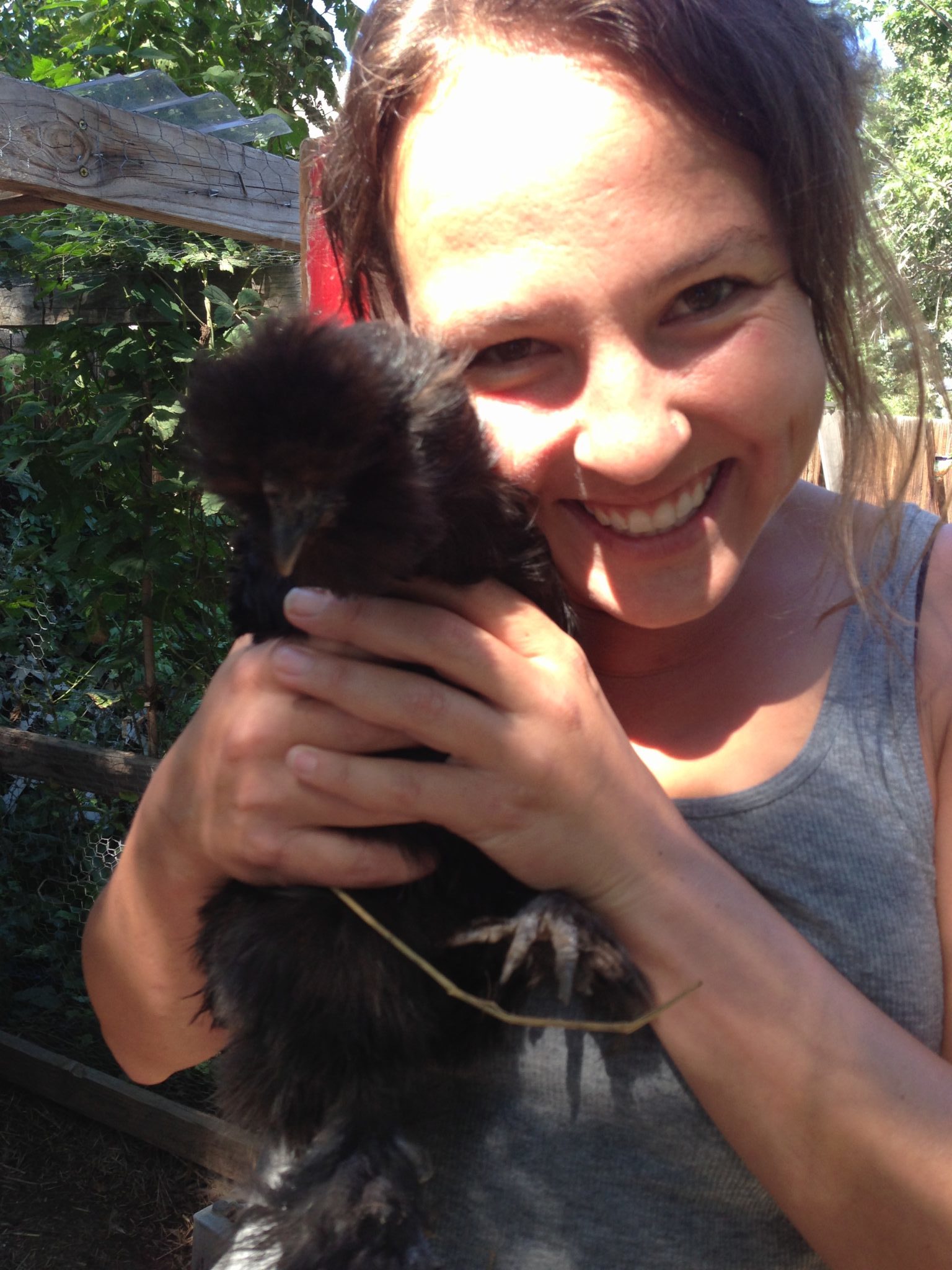 About Jennifer
My name is Jennifer and I'm a Licensed Landscape Architect in North Carolina, South Carolina & Colorado. I'm also a Master Gardener, Master Composter, and a Permaculture Design Certificate Holder. I teach classes at the North Carolina Arboretum and have taught at conferences across the country.
My Education & Life
Ever since I can remember I have passionately been involved in landscaping and environmental work. I chose to go to the University of Massachusetts to study Landscape Architecture, and to finish my degree at California Polytechnic State University. I decided to travel around South America with a friend after college, and while there, had the opportunity to work on an organic farm north of Buenos Aires, Argentina.  I was excited to learn about different permaculture techniques and the ways people built their life around self-grown organic produce.
I returned back to Connecticut and worked at a landscape architecture firm where I continued to learn about design, space and the way we fit into our environment.  However, I still was not satisfied and needed to explore the ways of the world more.  I planned a solo trip around the world and found myself planting banana trees in the hills of Thailand and eventually in Tanzania where I helped plant over 1,000 native African trees.
When I returned back to the States, I moved to Washington, D.C. for yet another landscape architecture position. Several months into it I concluded it was not for me and went to work in the Dominican Republic for 6 months.  While I was there I had the opportunity to work with impoverished Haitian migrant communities and build community gardens to combat one of their largest problems- hunger.  A few months after we planted the gardens, a friend of mine from the community came to me excited and told me about the bounty of vegetables he and his family had to eat.  It was at that point when I realized the importance of gardens in people's lives.
I then moved to Denver and to help people re-connect with their food source, through effective design, created UpBeet Landscapes. My mission became clear that I need to bridge the gap between ornamental and sustainable landscape design.  At that time, I also partnered up with 4 other landscape designers and landscape architects and we created Cooperative Design Resource- a design resource for landscape contractors. After creating and growing with CDR & UpBeet for 6 years, I decided to move my family to Asheville, NC for a more permanent residency.
Currently in Asheville, I work with homeowners and contractors to build aesthetically pleasing landscapes and intentional spaces. Through the use of creative design solutions every planned landscape serves a purpose and that is my purpose.
Laura was born with a strong, inborn love of plants and animals. But it wasn't until she earned her Permaculture Design Certificate in 2002 from Crystal Waters EcoVillage in Australia that she understood how to work with them sustainably, through whole systems design. After this experience, and graduating from the University of Colorado with an Environmental Science degree, she started working with the Growe Foundation, designing and implementing gardens at 14 elementary schools. While working here, she went back to school to earn a MBA from Green Mountain College. Through inspiring curriculum and seeing more and more children eating veggies that they grew at school, she started YummyYards to help families grow food where they live.
Laura's Work in Asheville
In 2013, she moved to Western North Carolina and immediately started working with other landscapers and nurseries in the Asheville area. Through volunteering with The Fruit and Nut Club (they are awesome folks, check them out!), she took a position with The Roots Foundation. She is currently their Director of Curriculum. Presently, she is working with teachers in Asheville City Schools and developing multi-disciplinary, real world, project based learning lessons for grades K-7 at the Roots Foundation. She also co-designed many of the outdoor learning classrooms at Vance Elementary School of Ecology.
Some of her most fun teaching and designing highlights include: Co-teaching and co-facilitating the first for-credit Permaculture Design Course at the University of Colorado; teaching the first Permaculture Design course for 11- to 17-year-olds through Colorado University's Science Discovery Program; running the urban farming segment for the Escoffier School of Culinary Arts in Boulder, CO; co-facilitating a permaculture design course at the GrowHaus in Denver, CO; designing and teaching a permaculture course for Jamaican residents at the Source Farm in Johns Town, Jamaica. Now she is looking forward to co-facilitating a permaculture course at The Yoga Farm in Costa Rica this winter.
Laura is a Certified Permaculture Teacher, and co-facilitates the Wild Abundance Permaculture Design Course along with Natalie Bogwalker. She also co-owns a 56-acre Permaculture education center and event space, The Ruby Roost, with her sister and mother.
With this experience, YummyYards was started to support those that want to create and expand their aesthetic and edible gardens. It is our belief that these two types of gardens do not need to be separate. Instead, they can ebb and flow to create a more resilient, productive and beautiful outdoor living space.
Next Steps...
Call us today for a consultation: 980-500-9931